About Me and My Mission





This page will tell you what Personal Development Planet is all about, as well as introducing you to... well, me.



Why Personal Development Planet?
Because Personal Development Planet is specifically designed to help *you* overcome your internal limitations, and live life as close to your ideal as possible.

I firmly believe that whatever the human mind can believe, it can achieve. Therefore my aim is to help you believe in yourself, so that you can achieve whatever you like.

With 120+ free articles, you'll certainly find something that will take you a step closer to your dream life. And (did I mention?) it's all totally free. Boom.

What Do You Know?
I'm Carl, a self-professed "self help junkie" who has spent the past 3 years trying out every personal development technique I've come across - from The Sedona Method to The Silva Method (and several other "Methods" inbetween!) to Visualization and NLP and much more.

I've read hundreds of books, been on dozens of courses, invested thousands of dollars and am fortunate enough to have met (and know) some of the biggest thinkers in the self change game.

I'm a qualified practitioner of NLP and Time Line Therapy (and will soon be a qualified Trainer of NLP and a life coach too)



By now I've got a good idea of

:
And I give you all of this info for free, so you don't have to waste time and money and sweat and tears like I did.

(The "catch"? When you buy stuff I recommend, I get a small fee. That's it!)




How Did You Get Into Personal Growth?
Like lots of you, I got into personal development when I was going through a rough stage, with lots of problems.

In short, I was battling depression and thinking that life was a bit pointless, even though on the surface I should have been happy (good job, lots of money etc)

Luckily, I stumbled across a copy of

Psycho Cybernetics

one day, and suddenly it dawned on me that I could create any life I wanted - AND be happy.

I've spent the last 3 years devouring as much self growth info as I possibly could, and made some big changes in my thinking and actions.

I'm absolutely fascinated by the potential of what I can create in the future.



So Your Life Is Perfect Now?

Haha. Far from it, actually.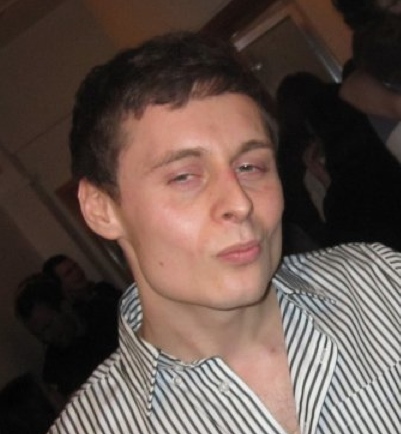 Unlike a lot of "gurus" on the internet, I'll be brutally honest with you - I do still have "down" days, I am still miserable from time to time, I'm not (yet!) an enlightened Zen Warrior, and I still swear and shout and lose my temper from time to time.

I even still (shock!) get drunk occasionally (see picture for quite startling visual proof :)

I have - however - managed to make massive breakthroughs in several areas of my life, and I'm definitely a LOT happier and at peace than I used to be.

If you follow my steps and do what I did, you'll experience similar results for sure.

I owe much of website success to SiteSell, the company that helped me build this site. If you've ever researched SiteSell yourself, you may have run across the nasty reviews in the search engines. Be aware that those reviews are nothing more than competitors trying to steal customers. If you want the truth, go to the official SBI! Scam site, and learn about the other side of the story!




So... What Results Have You Got?
To give you an idea of what's happened to me recently:

I earn more money than ever before, working much less
I quit my job and now run my own businesses
I'm moving to my dream home on the beach in Australia in 2011
I have the freedom to do what I want with my days
I quit smoking
I helped my friends to set up their own businesses
I grew one of my clients' businesses by over 300%
I wake up happy and life is goooooood


All of these results came due to the direct application of the principles you will read about on this site. It wasn't easy (if only!), but I definitely wouldn't be where I am without personal development tools.

Away from personal development, I love reading, going to the cinema, arguing (oops - I mean 'debating') about almost anything, taking my beautiful woman out, partying with my friends, creating a mini online empire (take a look at Binaural Beats Geek.com), eating burritos, steak and chicken wings, listening to soul music and gangsta rap, playing Playstation and generally just dreaming about being a happy millionaire :)




What Do You Write About @ PD Planet?

Honestly, I write about whatever I have experienced and found to work.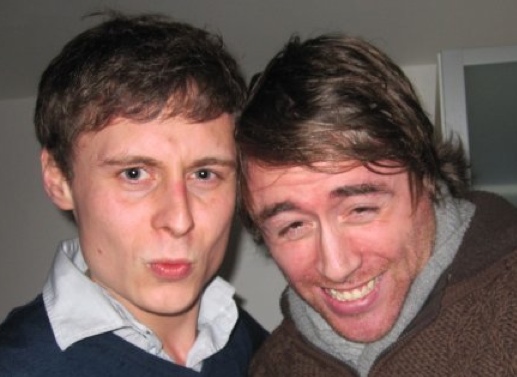 That's not to say that I live impeccably by every word I've ever written (if only), but I use my articles as a guide for my own thinking and behaviour. I run all this stuff past my friends, and see what sticks with them before writing a post.

This includes bits on NLP, Visualizing, Setting Goals, Attracting Success, Using Binaural Beats and more, as well as rather rogue stuff such as Getting an Early Night and using Philosophers Notes every day.




Why Should I Keep Reading?

If you are young(ish), ambitious, hate the status quo and are obssessed with creating the life of your design, we have a lot in common!

I'm building a community here of like-minded people from around the world. Together we can leverage Master Mind principles and lean on each other to reach our collective goals.

If you're fed up of over-the-top self help sites which promise the world (in exchange for just $299), and want to learn with people who are applying personal development principles in the real world, you've found your place.


I want to help you build the confidence and the belief you need to reach your goals.
I want to help you when you have a shitty day and need a kick up the arse / shoulder to lean on.
And I want to make personal development something for the masses.

Join Me!



Where Do I Go Next?
If you're new to personal development, start with my Articles for Beginners. Here you'll learn all the basics.

Another popular destination is to download my free 20 page Goal Setting and Values Workbook, which helps you to note down exactly what you want to get from life.

Otherwise, there are loads of links to articles on the left hand side, and all the most popular articles on the right. Oh, you can do the

RSS thing at the top left

of this page.

Finally, before you p**s off forever,

subscribe

by putting your email in here (below), we'll be friends - and I'll send you awesome stuff once in a while.



Thanks for stopping by

,

Carl Harvey
www.personal-development-planet.com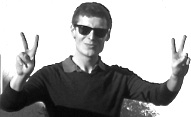 Join All The Wonderful Folks @ Personal Development Planet!

Become a part of the revolution: