What is Creative Visualization?

How Do I Learn How To Visualize?

Creative Visualization is perhaps the fundamental key to your personal development success.

Learn how to visualize with my free video tutorial now.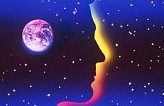 In a nutshell, you use your imagination to change your deepest beliefs, by vividly seeing, feeling and thinking about achieving your goals. This simple practice can have huge knock-on effects on several areas of your life - including happiness, wealth, well-being and confidence.

The aim of this series of articles is to first provide you with an understanding of the power of creative visualization, and then give you a step-by-step template for visualization success.
In fact, you'll find all the info you need to start visualizing effectively tonight!


The best place to start if you are a visual person is with my new 15 minute, 2 part video - which will show you my specific and unique visualization technique! Here it is - How To Visualize Video.


Personal Development Planet's
Creative Visualization Articles

The Power of Creative Visualization. Read the science behind visualization here and find out how it works. Also, learn the fundamental principles of visualization, and why it's so powerful – and what you absolutely must avoid doing if you want to succeed.



---

How to Visualize. This step-by-step guide will teach you how to visualize effectively from scratch. I've worked out these techniques over a couple of years and road-tested them on dozens of people. The principles are sound – if you follow them, you'll see some amazing results.



---
Advanced Visualisation Techniques. When you've mastered the basics, step it up a level by playing with these advanced strategies. Try them when you've had success with basic visualization techniques, and up your game a notch for optimum results.



---

Binaural Beats. Binaural Beats are sounds you play that directly impact your brain frequency, making you more relaxed, peaceful and clear-minded. As such, they are perfect if you want to visualize more effectively. Use this article to find out more about this exciting technology - and where to get them.

You can also get NEW Isochronic Tones too - Super Powerful!

WATCH MY 15 MINUTE HOW TO VISUALIZE VIDEO NOW!


I really hope I can persuade you to start your own creative visualization practice. It's startling – and almost beggars rational explanation – but life really does begin to follow the path of your visualizations.

I'm beginning to realise that we truly get what we think about most. I've done this too many times for it to just be a cosmic fluke. I guess that's why some of the world's top business people and sports stars use these very same techniques. Take the plunge and give these ideas a go yourself...Do it!

My experience has been that if you take the time to really imagine what you want, the universe somehow seems to conspire in your favour – and success begins to fall in your lap. (I think I'm plagiarizing Paolo Coelho there!)


Creative Visualization has been integral to my own success. Best of all, it only takes about 20 minutes a day, 3-5 times a week to see strong results.

It's fun to do too – after all, finishing the day by drifting off and imagining your own success is not a bad way to sign off – and it's good for the soul!




Create the life of your design @ Personal Development Planet
Believe in yourself more and you will Achieve More. Learn how to:

change your beliefs using NLP, visualisation & more
create a mindset of success
become happier day to day and start to follow your path
Join!
I'd also recommend you take a look at the excellent Positive Thinking Toolbox website. It's a fun and info-packed website that has a lot of great content on setting goals and visualisation. Click on the link to see what Bonnidette is saying about Vision Boards - and once you've read that, have a look through some of her other brilliant articles too. I think you'll really benefit from them.
Related Articles



Go from Creative Visualisation to Law of Attraction

Personal Development Planet's Articles to Change Beliefs

Personal Development Planet Blog

Personal Development Planet Home