Binaural Beats
for meditation, visualisation
and relaxation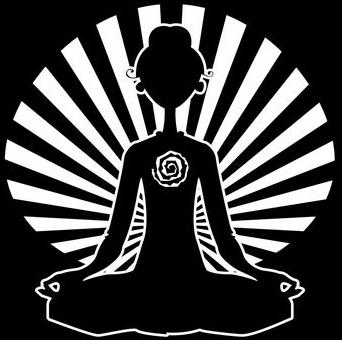 Binaural Beats dramatically improve your ability to visualise, meditate and achieve effortless states of deep relaxation.


Alongside millions of others, I use beats every day and would highly recommend them to you if you want to create a better future, understand yourself better, chill out more or even go on a totally safe psychedelic adventure. Read on for my top cost-effective recommendations from Unexplainable Store, Holosync, Brain Sync and Mind Sync.



News just in! "Binaural Beats on Steroids" released!! Click here for Personal Development Planet's review.


It can be confusing shopping for this technology. For the best results you want to keep an eye out for beats described as "brainwave entrainment". These beats guarantee an altered state of consciousness and lower brain activity within minutes. As such, they provide the best value for money and are of the highest quality. With prices from around $10, the benefits far outweigh the cost.



How Do Binaural Beats Work?

The human brain operates at different frequency levels, depending on what you are doing. Binaural beats and meditation CDs work by gently guiding you into a desired level of brain activity, by sending messages that directly impact your level of brain frequency.


For example, this means that you can make your brain go into a highly-relaxed, dreaming state whilst you are still awake – which is perfect for creative visualisation. You could also make your brain effectively go to sleep whilst maintaining full alertness – and as such meditate like a Zen Monk, without hardly any practice!


The great news is that no conscious effort or skill is required, as the beats get results every time. Binaural beats are totally safe too, as we enter these states naturally every day.



What Will Binaural Beats Do For me?

Binaural Beats will have a powerful effect on your mind and body. Within minutes of using them, you can expect:


• An amazingly powerful feeling of relaxation and well-being
• Vivid visualisations and even psychedelic "trips"
• An increase in your ability to control your visualisations
• A quiet and peaceful mind, akin to deep meditation
• A full respite from feelings of stress and anxiety
• A deep and undisturbed night's sleep
• A feeling of relaxation and confidence that stays with you



After a few months use, I have become more relaxed as a person, developed better ways to communicate with my subconscious mind, feel more peaceful and healthy and have got far more proficient at visualisation and meditation. Even now, every time I use the beats I come away feeling deeply relaxed, chilled and energised. It's not just me - my friends, family and colleagues have all experienced similar results.



Below are my top MP3 and CD recommendations. I've purchased binaural beats from all of these stores, and have been impressed with the quality, value for money, and customer service. Most offer a free download to start you off, and all offer a full money-back guarantee. Have a look around and see which store meets your needs best.




Unexplainable Store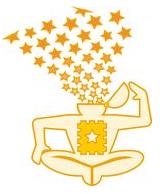 Unexplainable Store has a gigantic selection of binaural beats downloads, and is a well-designed and top value website. Their products are of a brilliant quality and the customer service is excellent.


Unexplainable Store sell beats that are specific to aiding visualisation and meditation, as well as for more out-there experiences like remote viewing, lucid dreaming, hypnosis, astral projection and even past life regression! Whatever you're after, you'll find it here.


Instant downloads are $15 each, and if you buy two or more they offer even better rates. Additionally, you also get $75 of free bonuses with every purchase. If you're after top quality beats at a highly affordable price, this is the store for you.



---

Mind Sync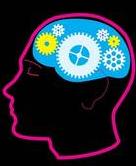 Mind Sync offers an enviable selection of binaural beat MP3 downloads, with the added benefit of access to a free sample of every product.


Whilst the website is not as polished as Unexplainable Store's, the quality of the product is high and you will find the downloads incredibly relaxing. There is also a no quibbles lifetime guarantee, so you can always get your money back in the unlikely event you're not totally satisfied.


With downloads priced at around $20, visit Mind Sync for brilliant binaural beats to alleviate depression, induce a power nap, release endorphins or improve your memory. Highly recommended.



---

Holosync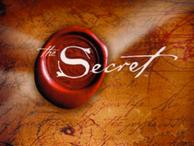 Holosync is the world market leader for binaural beats, and is run by Bill Harris, who you may remember from his appearance in The Secret movie.

Holosync promises to have you meditating like a Zen Monk in no time, boost your intelligence, and create new neural pathways between the right and left hemispheres of your brain.

Whilst these are quite some claims, they are backed up by the millions of people who have used the Holosync products – including me – and a host of scientific studies.

Holosync is more expensive than most other offerings, but you can get a free demo CD posted to you anywhere in the world to try out first. I'd highly recommend this – because even if you don't go on to buy the whole programme, you'll get numerous benefits from the highly effective and relaxing demo. If you're serious about meditating and becoming more relaxed, however, I'd recommend giving the Holosync programme a go.



---

Brain Sync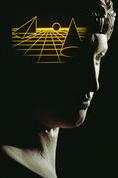 Brain Sync also offers a fantastic range of binaural beats, available as either an MP3 instant download or on a CD in the post.


Based on biofeedback research, and clinically proven, Brain Sync programs are used in hospitals and recommended by doctors and psychologists throughout the world. Visit them for relaxing meditation music and beats that enable weight loss, holistic healing, wealth attraction and better sleep.


Downloads start at $10, with CDs priced at $15, so value for money is a given.



---


Binaural Beats have had an astonishing impact on my life. I can meditate now, my visualisations are vivid, and I feel more positive and relaxed in my day-to-day life. I also sleep better, get ill less, and feel much more motivated to achieve my goals.


If you're interested in personal development and want to invest in improving your life, brainwave entrainment is a great place to start. You don't need any skill, as the beats do everything for you, and they provide great value for money, so please do enjoy using them and let me know how you get on.






Related Articles

The Power of Creative Visualisation

How to Visualise

The Benefits of Meditation

How to Have Lucid Dreams Tonight

The Law of Attraction & Manifestation



Go from Binaural Beats to Personal Development Planet Home





FREE Personal Development Planet Newsletter

Viva la personal development revolution! Sign up for my FREE Personal Development Planet newsletter to receive unique content straight to your inbox to help you get motivated, make more money and visualise your success!

Newsletters are sent about once a month, and are crammed full of practical tips and advice – most of which is exclusive to members and won't be found anywhere else.

PS - I hate spam and would never sell, rent, lease or otherwise barter your email address. It's bad karma!