The Goals Guy
(Surprisingly, this is a Guy who helps you
to achieve your Goals... Sweet)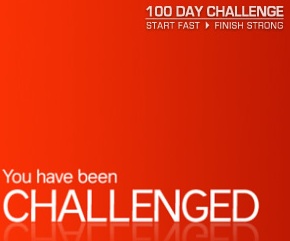 Today I want to introduce you to The Goals Guy.

I'm rather ashamed to say that I'd never heard of him before yesterday, despite his rather over-the-top name...

(ooh - I'm probably a little jealous as I'd like to be called 'The Goals Guy' more than anything)

But now I get that he's world famous for helping people reach their goals. Simple.


---
Today I'll introduce you to a couple of courses which are designed to help you to massively accelerate your progress towards goals, in any given area of your life ......... *I've Signed Up Myself Already*

---

Both of these courses from The Goals Guy are pretty intensive. I'll tell you now that this really isn't for you unless you're excited about putting in a big effort. This is for people DETERMINED to make some big leaps in their life. If this puts the fear of God into you - leave now - it's only gonna get worse and I don't want you to waste your cash.

From reading the testimonials at The Goal Guy's site, people have smashed through personal targets related to pretty much anything - income, weight loss, job satisfaction, entrepreneurial success, health and more.

Note – again, these programs are pretty intense and definitely not for people who like to "go with the flow". If you ARE looking for something hardcore and accountable and have BIG dreams, read on. (If not, you would be better off looking at Philosophers Notes – same kind of idea, but slightly more chilled... around 20 minutes a day investment)

Cool - so you've probably got a couple of questions...


---

Question 1: Who is The Goals Guy?

I found out about Gary Ryan Blair - aka The Goals Guy - from personal development legend Brian Tracy's website. Brian is waxing lyrical about Gary (i.e. heavily endorsing him) so I figured I'd check him out too.

My flawless rationale here is if he's good enough for Brian Tracy, he's probably worth a look...

... And it turns out the The Goals Guy is pretty damn impressive.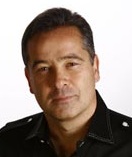 He made his fortune advising Corporate America on how to reach their goals, at the very top level (see his PR on the right).

We're talking companies like Coke, IBM, Starbucks, Disney and American Express - to namedrop a few - and The Goals Guy has helped thousands of individuals within these companies to make millions of bucks and be super happy and just generally succeed.

Fair play to you Mr Blair.


He's also "done a Tony Robbins" and got a whole host of A-List Actors and Superstar Athletes on his private coaching books.

(Note – before you jump up to call The Goals Guy for some one-on-one help, be warned that he charges around $50,000 at a minimum.... Ouch.)


Stay with me though... it's worth reading on as the two programs I'm getting involved with cost a fraction of that price... and I do mean a fraction... like they start at 1/649 of that... you know I've got your back. Boom!



Question 2: What is The Goals Guy Selling?

Well, at his online store, you can get everything from ebooks and audio books, through to The Goals Guy mouse mats and T-Shirts (no joke – I get the impression this guy is a money-making machine).

Some of the ebooks look cool... But I definitely don't want you to waste a load of money on crappy T-Shirts and that kind of rubbish.


---
I want to talk to you about two specific programs:

The first is The 100 Day Challenge (only available until January 31 2010), and the second is the Personal Strategic Plan.
---
(I'm signed up for the 100 Day Challenge, but if you have missed the deadline don't worry - the Personal Strategic Plan looks very similar in terms of content and results. Scroll down.)

I'm comfortable / happy to recommend both of The Goals Guy's key offerings, so let's look at each in turn now.



The 100 Day Challenge

OK, I'll be quick here:

Basically, The Goals Guy has created a hardcore, intensive, 100 Day Major Goal Achievement Program for people who want to make "quantum leaps" with their goals and "free the instinctive champion within"...

(Haha – admittedly that last quote is a little OTT – but the guy gets results so I'll let him off for his cheesey marketing...)

This is The Goals Guy's "performance explosion" programme, and I'm genuinely excited to be a part of it. From what I've seen and read, it just doesn't fail to catapult participants into the goals-success stratosphere. That sounds good for me!


Here's how it works:

1) You get a MAP (Massive Action Plan) set. This involves using The Goals Guy's famous goal setting tools to decide where you want to be in three months time. I get the impression that you are "encouraged" to think REALLY BIG here and set ludicrous targets for yourself, and it all looks a lot more strategic and detailed than anything I've used before. (It uses the same strategies that Disney and Coke and IBM used to explode their sales & productivity)


2) You get a daily coaching email from Gary Ryan Blair to kick-start your day. This is going to be a mixture of ego-stroking and ass-kicking, by the looks of it. Sweet.


3) You watch a 5 minute video every day for 100 days. (You can see a sample half-way down this page – I thought it was pretty average until the last minute or so... and then BOOM! … I saw the magic... very cool... very effective indeed...)

Note, I get the idea that your success in this program will depend on your willingness to a) watch the video, b) put the lesson into practice that same day. Your instructions for the day come in the video. If you do them, you'll fly. If you don't, this will be a waste of money.


4) There's an accountability programme with a forum etc, so you can't really slack off. This is awesome for people who perform better with the help of a friend, mentor, team etc, and will keep you on track. I'll be there kicking ass too, so at the very least you can hook up with me and make sure you're on fire.



That's really the gist of the 100 Day Challenge: you set some huge goals, commit to reading an email and watching a 5 minute video every day for 100 days, you do what the video says, you get active with other people on the challenge and become part of a community... and (inevitably!) if you do all this you will smash your targets and make a massive improvement to your life.

Awesome.


Here's a quick video you can watch in case I've missed anything important out.

---
So, you're probably wondering how much it is?

Well, it's an awesome $1.47 a day... so just $147 overall.
This includes a full 30 day money back guarantee etc etc.

---


As I'm sure you don't need me to say, this is cracking value for money... but ONLY IF YOU'RE GOING TO DO IT EVERY DAY!

If you're not 100% committed, read on as the next program starts at half the price of this... but if you ARE COMMITTED, this really should be the one for you. There's just no way it won't be worth 10's of times more than $147 if you are happy to put the effort in.

As I said, I've put my money where my mouth is too so I'll be taking part.

Find out more / Sign Up for the 100 Day Challenge Now

Remember this is only good until January 31 2010. Otherwise, you'll want to be looking at...



The Personal Strategic Plan

On the face of it, The Personal Strategic Plan is very similar:

Work out what you want, set massive goals, learn how the pros do it, copy them = achieve your dreams.

This again is a "performance explosion" program with fantastic feedback from previous participants (over 26,000 last year alone... awesome)


The only major difference I can see here is a lack of "community", in that it appears you get all the tools yourself and work through them at your own pace.

As such, this will be better for people who find online gatherings a little "lovey dovey"/ intimidating, and like to work on their own to get stuff done.


The basic premise of this course is that it will help you to put together an iron-clad plan for your life – and then show you how to put it into practice and make it a reality.


As The Goals Guy says in his pitch:

"A well-defined plan, properly executed, is your meal ticket to success... You significantly increase the odds of success in any endeavor if you know who you are, what you want, where you are going, how you will get there, and what you will do once you arrive... As you practice and master planning, it will become second nature... In every aspect of your professional and personal lives, the discipline of personal strategic planning will help you to think critically, examine your options, and devise a detailed action plan that will enable you to achieve more in the next year than you have in the past ten years combined."


Pretty compelling stuff, no? Here's a video (a cartoon, oddly) which gives you a bit more info:



Looks good, doesn't it?

---
Each package is an instant download of PDFs and MP3s so you don't have to worry about shipping times & costs. You can jump right in today and start plotting your biggest dreams - and the strategy to make them a reality - if you're sufficiently excited / motivated.

---

Now, if you want to tap into some of this there are three options to choose from – silver, gold and platinum (you never get offered "Bronze" any more, do you?! It's always bloody platinum instead!!)


The silver package costs just $77, and includes a rather impressive 20 modules, in the format of 7 PDFs and 13 MP3s.

I won't name them all (you can see them all here), but some of the ones that jumped out at me include:

Your Personal Master Planning Document, Personal Reality Check, Personal Branding – Creating Brand You!, How to Develop Your Mission Statement, How to Develop Your Goals, How to Develop an Action Plan, How to Measure and Monitor Your Performance.

This level seems advanced enough for most, I reckon... Great content... Lots of really cool topics... If you're interested, jump in now. I'm sure you can upgrade to the other packages later if you choose to.

Get Your Copy Now / Find Out More



If you're feeling super-laser-focussed and want to really commit, you may choose to upgrade to the Gold package at $147. This includes all of the Silver package, plus another additional 16 MP3s which are more focussed on "character building" activities, including:

The Golden Rule of Excellence, Beyond Excellence — Be Outstanding, How to Create a Sense of Urgency, The Law of Focus, Linking Passion and Contribution, Three Promises, The Habit of Self Discipline and Inconvenience, and Why Moral Courage Matters.

Get Your Copy Now / Find Out More


Finally, if you've got loads of cash and motivation you can go crazy like it's Spring Break (woooo!) and opt for the (infamous) Platinum package at a rather more expensive $777, which includes another 5 MP3s but does also cover a rather fabulous 2 hour private session with The Goals Guy to put together your own personal strategic plan. Awesome.


Phew. That's about it from me. If you want to investigate any of the packages further, read FAQs, procrastinate, wobble, wonder, fantasise, wish you were more motivated, get super motivated, read some testimonials or even (shock!) buy one of the packages, you can get details of everything you need to know HERE!



Final Thoughts

Well... That's basically The Goals Guy's key offerings in a nutshell.

I'm really excited about the 100 Day Challenge, and I'm happy to put my name behind the Personal Strategic Plan too... both seem pretty awesome and a lot of fun – and both look like they will cause massive growth in the participants. Sweet.

If you're really wanting to take some big leaps forward in your life, and you're ready to put in the work, join me and get involved.

I reckon you'll surprise yourself with what you're capable of when you really commit to making a difference. Give it a go today. Boom - and good luck!


Click here to join the 100 Day Challenge / Find Out More – ends January 31 2010

Click here to get your Personal Strategic Plan / Find Out More




PS – As always with me The Goals Guy is a verified, legitimate organisation with a full 30 day "try it for free" money back guarantee. As such, be cheeky and give it a go, and if it isn't genius just get your money back.





PPS – Er... come on, why are you still here?!?! ;-)

If you've read this far, I'm guessing a) you have some huge goals / dreams, b) you've not hit them all yet, c) you want to get started on them and make them a reality....

If so, you're in the same boat as me... so why not get started now with the help of the best man in the business – he's called The Goals Guy for a reason you know..!!!



You Make a Good Argument Carl Harvey... LET's DO THIS!!