Swagger of the Month!
May 2009


Name: Jamie Brown
Occupation: PHD Student at Cambridge University
Articles read: How to Visualise and The Power of Creative Visualisation.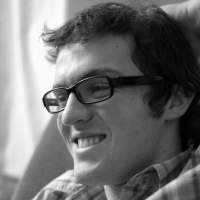 Jamie Brown is the first ever recipient of Swagger of the Month! This priceless accolade is given to someone who has used the information in my articles to succeed in real life – and Jamie has certainly done that.


Last month, he had to travel to Chicago to attend a respected industry conference - and also to present to some academia heavy-hitters about his latest research into the causes of autism in children. Needless to say, Jamie was nervous and needed to make sure his presentation hit the spot.


Unfortunately, in the past Jamie has struggled with speaking in public. Thanks to some visualisation practice beforehand, however, he was able to put in the performance of his life – and further his cause to the people who mattered the most.



Here's the story in Jamie's words:


I was a bit nervous about presenting in Chicago, to say the least. For 4 hours you stand in your own little area, and repeat the presentation to people as they walk past. The idea is that it allows far more presentations – I was able to communicate to 120 people at this conference.


Each presentation had to be tailored to the audience, so I couldn't just memorise one presentation – I had to be able to think on my feet and perform at my best all day long. This is what worried me the most.


Thanks to your articles on visualisation, I was able to think very explicitly beforehand about exactly what it was I wanted to achieve from the presentation - and how I stood to gain much more from it than I did to lose - in terms of feedback and getting my message across.


By practicing generating these feelings before my presentation, I was able to feel much more relaxed about the whole thing. I knew I needed to be very easy-going and confident when talking about my work - it was my big opportunity.


In the end, my presentations went just as I imagined them and I reached all my goals for the show... I'm absolutely thrilled! There was some very cool advice in your article – thanks!




Great news Jamie! I'm bloody thrilled myself that you had so much success... What makes this story even more outstanding is that Jamie also told me this is the first time he has ever visualised.


All of this makes him the worthy recipient of the first ever Swagger of the Month!


Congratulations Jamie... You have Swagger!



If you would like to win Swagger of the Month, simply send me a brief email with details of which article helped you - and what you did with the info! Simple! You can find this info on the "Contact Me" page... Good luck...


Go from Swagger of the Month to Personal Development Planet Home





FREE Personal Development Planet Newsletter

Viva la personal development revolution! Sign up for my FREE Personal Development Planet newsletter to receive unique content straight to your inbox to help you get motivated, make more money and visualise your success!

Newsletters are sent about once a month, and are crammed full of practical tips and advice – most of which is exclusive to members and won't be found anywhere else.

PS - I hate spam and would never sell, rent, lease or otherwise barter your email address. It's bad karma!